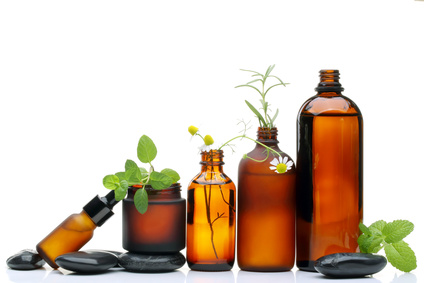 There was a time in my life when I would have shuddered at the very thought of putting anything with the word oil on my already supper oily and pimply face. I was a teenager with extremely oily skin and adding oils to oils just didn't make sense. However, contrary to my once held belief and the belief of many teenagers, oils can be extremely beneficial for the skin including acne prone skin. Many oils work to help balance the natural oil production as well as nourishing and hydrating your hair and skin.
Not all oils are the same though. Some are for dry skin and some are for oily skin and some oils are intended for only certain areas such as the hair and body. Also, many oils such as synthetic oils are not beneficial and will clog pores and cause skin irritation. These oils include mineral oil or baby oil.  It is important to understand the difference between the beneficial oils and the non-beneficial oils as well as understanding what oils are better suited for each skin condition.
In order for you to find an oil that is suited for your skin, I have made a list and short description of some my favorite natural oils.
Safflower oil
Great for Acne, eczema and dry skins
Safflower has a high content of linoleic acid an essential fatty acid that plays an important role in healthy
cell regeneration and functioning. The linoleic acid also helps facilitate the penetration of other ingredients because of its ability to permeate the skin barrier. Because of these properties safflower is a great carrier oil that works great with essential oils such as lavender, tea tree or geranium.
Grapeseed Oil
Like safflower oil grapeseed oil also is a great carrier oil and has a high content of linoleic acid. An
interesting study done shows how oils high in linoleic acid has the ability to heal acne by regulating
sebum production and reducing keratin in pores. Grapeseed oil also has anti-microbial properties and keeps bacteria from entering the of the skin. It can serve as a mild antiseptic and is great when it is used with a few drops of tea tree oil for acne or ingrown hairs. (http://www.ncbi.nlm.nih.gov/pubmed/9692305)
Rose Hip Oil
Great for all skin types but especially good for people with dark spots and irritated skin. Because it is full of vitamins and antioxidants and essential fatty acids it helps nourish and heal damaged skin.
Argon Oil
Argon oil is great for both skin and hair and has been used in Morocco for years because of it's healing properties. Argon oil is rich with vitamin A and vitamin E and It is also packed with antioxidants. It is a great non-greasy oil for dry skin
Tamanu Oil
Another oil that can be beneficial for a wide array of skin condition such as acne scars, eczema, dermatitis, acne and dark spots is Tamanu oil. Tamanu oil has been used traditionally by the people of the south pacific for its amazing healing properties. Traditionally this oil has been used for minor cuts and scrap to sunburn and acne. Today it is a great item to add to anyone's skin care regimen who may have skin irritation or acne . To account for some of the beneficial activity, Tamane oil contains lipids, glycolipids and phospholipids and an antibiotic lactone. These properties help the healing process as well as control the spread of bacteria. It also contains a natural anti-inflammatory agent.